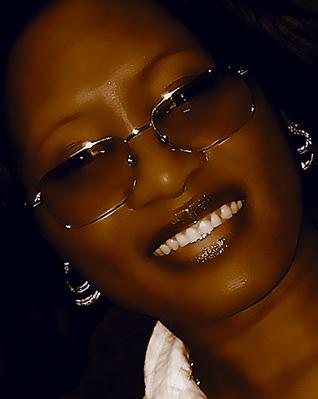 "For me it's about giving back to the world that has given me so much that I'm proud of. I was once a child well cared for and given the best in life. There is no reason why a child should suffer. We can all make the world a better, secure, peaceful and crime free for all.
Being a philologist specializing in Literature, Religion, Drama and Culture, a doctorate scholar at the University of La Laguna, Tenerife gives me a deep understanding of cultures, which is very important to human existence.

As an African and European citizen, the combination of these two rich cultures and profound knowledge of both, without one predominating over the other has made me a better person".
- Sola Opesan Brown
Sola Opesan Brown is a licensed Philologist. Also;
* Polyglot *Interpreter: Spanish-English
* Image-maker *Publicist
* Event Consultant & Promoter
* Actress *Film Director & Producer
* Supervising Film Editor
* Storyteller *Screenplay Writer
* Event Producer *Paralegal

* Culture and Drama Expert
* Intercultural and Tourism Consultant
* Social Media Practitioner
* Catwalk & Beauty Pageant Coach
* Marketer *Advertiser *Fundraiser
* Graphic and Web Designer
* Editor *Publisher *Improver
* Advocate (for Underprivileged Youths)
© Copyright 2008. Miss Black Europe International Pageant. All Rights Reserved.