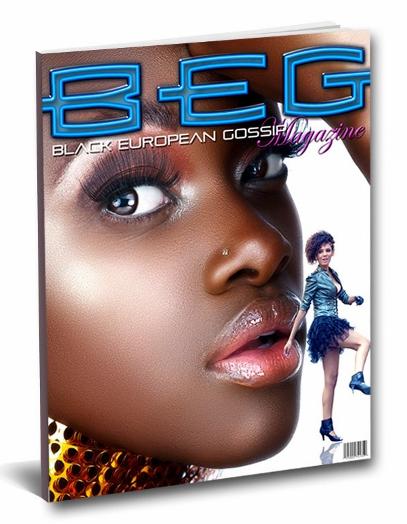 BEG Magazine is the basic guide to Black life style and living in Europe and beyond. We entertain, educate and inform; and we let the readers draw their own conclusions.
Our aim is to advance social goals, and also to become a source of inspiration, orientation and empowerment to the society.
We aim to showcase people that are impacting our community, and making the world a better place for all.
Our mission is to establish BEG as a link between Africa, Europe and the Americas; this will unite Blacks to celebrate common heritage, and we will be able to showcase our socio-cultural heritage to the world at large.
We are reliable professionals with years of experience. Listening to our readers and advertisers, and working with them to address their needs is our task; with our experienced staff working around the clock we give maximum satisfaction.
What's BEG?
BEG Magazine is new. It's different. It's a concept. It's simple. It's smart. It's surprising. It's open-minded. It's cool. It's hot. It's fresh ideas. It's culture. It's fashion. It's beauty. It's tourism. It's politics. It's music. It's sports. It's voice. It's advert. It's powerful. It's love. It's a place.
Is it possible and real?
Yes it is...
It's contemporary. It's fun. It's a guide. It's easy to read. It's easy to understand. It's just easy. It's cross-culture. It's African. It's Caribbean. It's Afro Latino. It's Black. It's European. It's me. It's you. It's us.
It's BEG. It's basic. That's what it is.
©Copyright 2014. Black European Gossip Magazine.
All Rights Reserved.