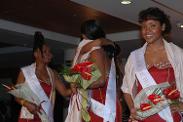 To become a MBE Fan Club Member, a non-refundable and non transferable Collaborative Fan Club Membership Registration Fee of £500 must be made; this will give you an opportunity to be a delegate to our event.
You will be given a membership card, free pass to the event and a special delegate treatment throughout.
Join us to make the world a better place for us and our generations yet unborn; together we can make a peaceful world for all.
MBE Fan Club Membership Registration Form
© Copyright 2014. Miss Black Europe International Pageant. All Rights Reserved.